Shoulder Pain Care at Advanced Chiropractic & Wellness Clinic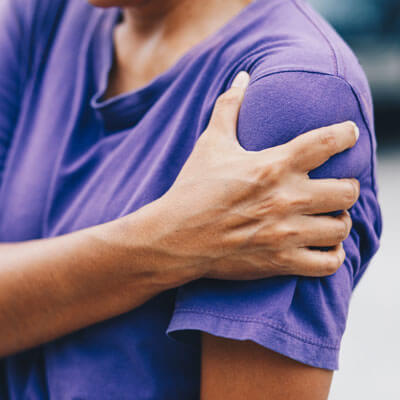 Shoulder problems that Advanced Chiropractic & Wellness Clinic treats include:
Shoulder sprains/strains
Frozen shoulder
Rotator cuff injuries
Shoulder Impingement
Shoulder Tendinitis
Sports Injuries
Shoulder Arthritis
Many other shoulder problems
As a former college pitcher, Dr. Doug has had many years of experience with shoulder pain and treating shoulder conditions. In 2007, while playing town baseball, Dr. Doug tore the labrum in his right shoulder and was told surgery was the best option. He decided to go with chiropractic care, a rehab program involving stretching and strengthening, and kinesio taping. Today his shoulder is 100% and he can throw a baseball and softball again without pain.
We specialize in helping people with shoulder problems, because Dr. Yost is a former shoulder pain sufferer, and knows what to do to get you out of pain and get you back to the doing the things you love doing!
Schedule Your Appointment Today
Dr. Doug can help anyone with shoulder pain, shoulder tightness, or a shoulder injury get back to feeling better and functioning better. Call us today at (651) 484-0151 and give us a try before surgery to see if we can save you from going under the knife.
CONTACT US »
---
Shoulder Pain Care Shoreview MN | (651) 484-0151