DOT Physicals at Advanced Chiropractic & Wellness Clinic
$80   651-484-0151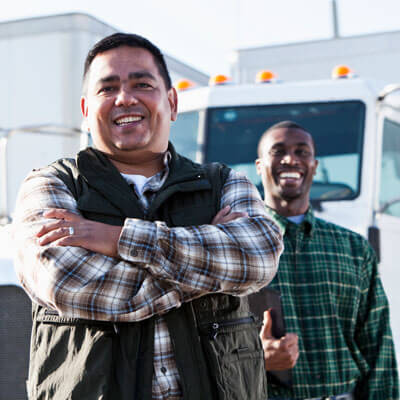 The U.S. Department of Transportation requires that anyone applying for or renewing a Commercial Driver's License (CDL) must pass a DOT exam at least every two years. The Federal Motor Carrier Safety Administration mandates the physical exam (FMCSA) for commercial motor vehicle (CMV) drivers. A DOT physical helps determine if a driver is physically, mentally, and emotionally fit to operate a CMV.
Commercial drivers are considered "safety-sensitive" employees. Therefore, for your safety and the safety of the public, FMCSA requires you to complete and pass a DOT physical to maintain a valid commercial driver's license (CDL).
Dr. Yost
is a Certified DOT Physical Examiner and provides this convenient service at Advanced Chiropractic & Wellness Clinic. The cost of the physical is $80, and we accept cash or credit cards.
What to Expect
Please allow 30 minutes for the physical. After completing your paperwork, you'll be taken back to the exam room where Dr. Yost will perform a thorough physical exam, which includes the following:
Checking your eyes and ears
Listening to your heart and lungs
Taking your blood pressure
Getting your weight
Administering a urine test to check for the onset of potentially disqualifying medical conditions
Once Completed
After your exam, Dr. Yost will send your results electronically to the National DOT Registry. You will be given copies of your DOT Medical Exam Report and DOT Medical Card.
---
DOT Physicals Shoreview MN | (651) 484-0151